What Is Parking Lot Striping?
From laying out new parking lot lines in brand new pavement, to performing touch up maintenance painting, to refreshing the lines in an existing lot, Jacketta is your go to provider for your Parking Lot Striping needs. 
At Jacketta, we can handle any size paving and pavement maintenance project from new parking lots, to repaving, seal coating, repairing curbs, patching potholes and line striping. 
Some of the services we offer include:
Pothole Repair
Potholes are a serious safety and property damage hazard in addition to being an unsightly presence in your pavement. At Jacketta we can patch your potholed, resulting in a safer paved surface. 
Curb Repair
Broken or damaged curbs are a safety hazard to pedestrians in addition detracting from your property's aesthetic. Jacketta can repair or replace those broken curbs, making your facility safer and more attractive.
Seal Coating
Seal Coating is an important element of regular pavement maintenance. Regular seal coating limits water penetration, which helps prevent damage from the cycle of freezing, melting, and refreezing. Jacketta can handle any size pavement seal coating project.
Paving Services
From new pavement to repaving, from driveways to sidewalks and parking lots, Jacketta can handle any sized paving project. 
We are available 24 hours a day, and 7 days a week. Reach out to us now for a free quote for your next pavement paving project.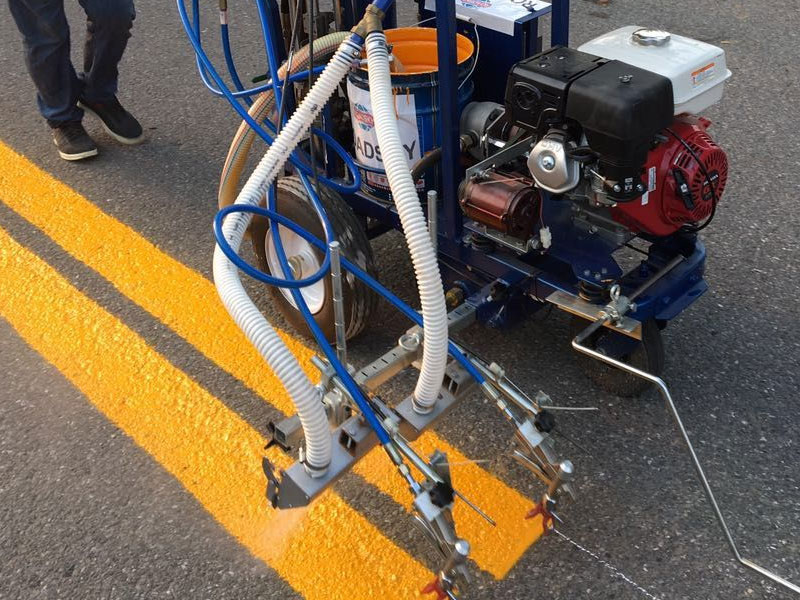 Jacketta Sweeping is Utah's Premier Maintenance Service Provider. Located in West Valley City, Utah, we are able to provide power washing, pressure washing, porter services, and debris removal; as well as sweeping services to the surrounding areas.  Request a quote today to for our professional team to provide information for your next project.
We offer a wide array of Maintenance services in the greater Salt Lake City, Utah area. Learn more about our Maintenance Services. 
Request A Free Quote Today!
Professional Power Sweeping
The family business was started in 1968 by Neil and Bonnie Jacketta. We began by sweeping parking lots with a Wayne ride-on sweeper. Today, we have 15 different kinds and sizes of equipment, which enables us to provide Salt Lake City parking lot sweeping and street sweeping services to many municipal, commercial, industrial, and construction companies throughout Utah.
We have contracted with Jacketta Sweeping for many years and wouldn't want it any other way. They are accommodating and courteous not only to our staff, but to all of the residents in town. Whether it's a minor clean up or a city wide sweeping, they are eager to help. Their follow through guarantees a satisfying result every time they come to town. Without a doubt, we know we can count on Jacketta Sweeping to get the job done quickly and professionally.
The Road Home, its residents, Midvale City and myself are very grateful for the generous gift you have bestowed upon us by cleaning our parking lot. The Families here at our Shelter are very grateful to you for donating your time & resources. The driver was very courteous with our Residents and Donors alike. The parking lot and 9th Avenue look fantastic! I have already heard many compliments. How cool it is that Jacketta Sweeping Service would do something so kind to help out with such a needed service to an organization such as ourselves.
Thank you for our relationship with you and your amazing company. I have been very impressed by the response I get each time I call and request for help or assistance. I thoroughly am impressed by the quality of response time from your dispatch & employees and how well you work as a team. Most of all, your work on our properties have been excellent. You do exactly what we request but also far beyond our desires. Thank you so much for all that you do and we highly recommend your services to all out there in need of your services.